Right to education is one of the important mandates for the Narendra Modi-led government. Under the Right to Free and Compulsory Education (RTE) Act, 2009, all Indian private unaided primary schools have been mandated to reserve 25% free seats for children belonging to weaker sections and disadvantaged groups. In particular, Section 12 (1)(c) of the RTE  Act stipulates that the 25% reservation be implemented while admitting students  to Class 1. According to the mandate, No child from class one to eight can be detained in the same class; all of them have to be promoted.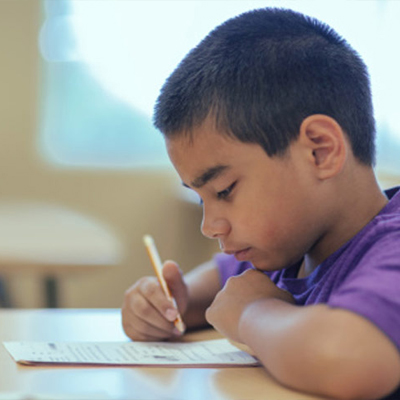 September 8 is celebrated as International Literacy Day every year since 1965, when it was first proclaimed by UNESCO. While millions are yet to come under the literacy bracket, and the government battles for a digitised, literate, and a financially-able India, let's take a look at how far the country has come in terms of literacy rate since independence.
Crude literacy rate
India's crude literacy rate, calculated by taking the entire population in consideration, i.e. including persons of ages 0-4 years or 0-6 years too, has grown consistently since 1901, continuing the growth streak post Independence too – overall, in males and females. The improvement in crude literacy rate has been phenomenal (48.22 percentage points) in post-independent India. The corresponding increase in case of males has been of 46.32 percentage points and among females it is of 49.69 percentage points.  
Overall literacy rate
Since 1951, overall literacy rate has gone up from a mere 18.33% to 74.04%. On an average, literacy rates have went up by atleast 9-10% every decade. With the highest jump seen from 1991 to 2001 – a 12.62% climb. It is important to note that in 1951, 1961 and 1971 censuses, ages 5 and above were considered for the literacy ratio calculation, while after that – in 1981, 1991, 2001, and 2011 – ages seven and above were considered for the calculation.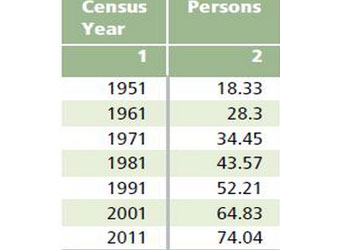 Literacy in males
The rate of literacy in makes grew from 1951's 27.16% to a whooping 82.14% in 2011.
Literacy in females
Literacy among women rose from a puny 8.86% in 1951 to 65.46% in 2011.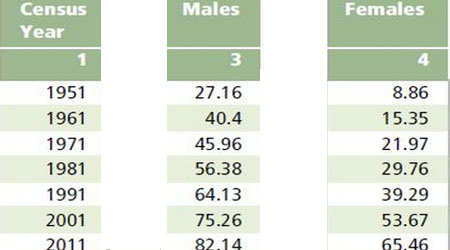 Gender gap
The gap in the number of literate Indian males and females was 18.30% in 1951. What is interesting is that it stayed well above 20%, averaging near 24.4%, between 1961 and 2001, dropping 4.91% to 16.68% from 2001 to 2011.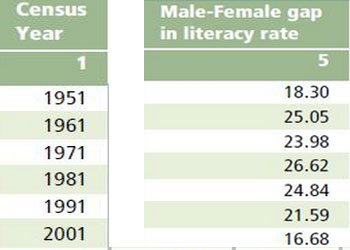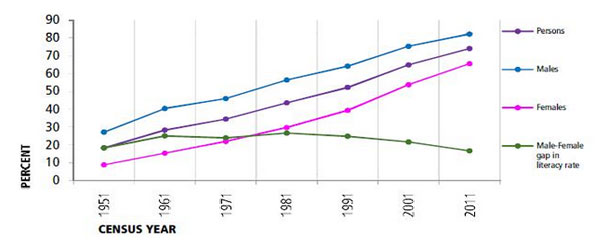 2012-13 (provisional)
40% of the literate population took Arts, Humanities and Social Sciences at the under graduate level in 2012-13, as against 16.34 takers for Engineering & Technology, 14.53% for Commerce, and only 4.11% for IT & Computer-related fields.
(All data from National Commission on Population)  
Source :- http://www.dnaindia.com/money/report-international-literacy-day-how-far-has-india-come-since-independence-2123021
For best college search log on to http://www.vidyasarathi.com
For high quality distance education http://wsmde.edu.in